Door Three
667 King Street West (2nd floor), Toronto, ON
---
Door Three Info
Perfectly positioned in the heart of Toronto's downtown core between the financial, entertainment and fashion district, Door Three offers the finest in social gatherings and entertainment. Door Three is the ultimate destination where music, atmosphere, sophistication and service remain the focal point of your experience. Located on the second floor of the historic Wheat Sheaf tavern, Door Three ...
Crowd
Young Professionals
Dress Code
Stylish (no baggy jeans, athletic shoes, timberlands and sportswear)
Music
Top 40, Hip Hop, R&B
---
Door Three Events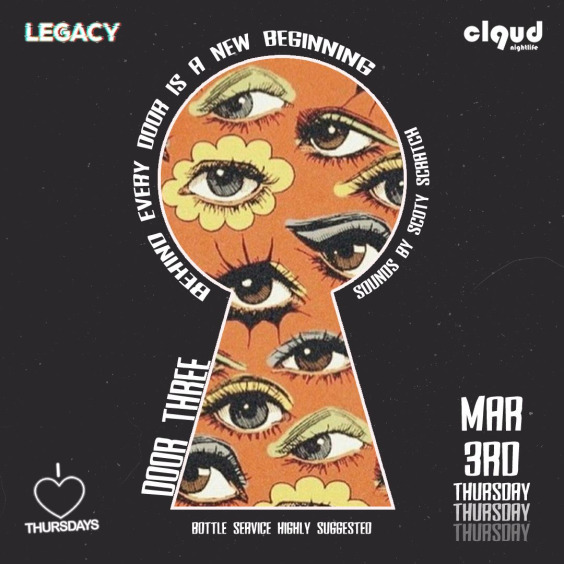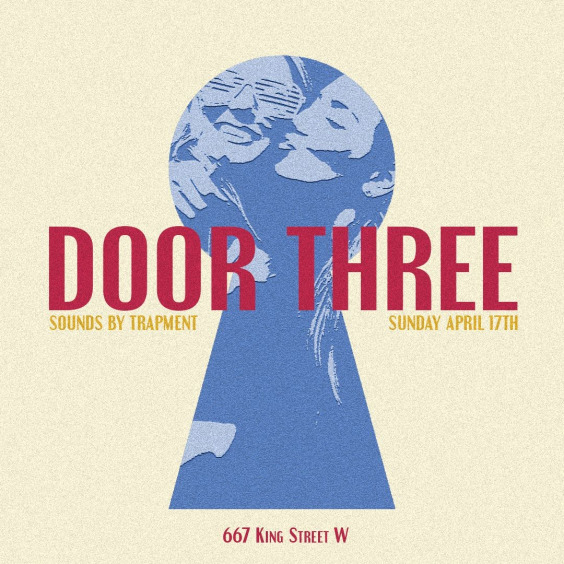 Door Three Reviews
Tuturic
submitted by Sal C for Door Three on April 13, 2022
Best party in the city
Loved it. Had a Blast!!!
submitted by Celia for Door Three on May 11, 2019
Just celebrated a birthday last night. Had an amazing time. Bouncers are so sweet and all the staff is great too. Jason made booking a booth so simple and easy and personally greeted me and the party once we arrived. Communication was simple and fast. Staff at the club were probably the nicest people ever. Victoria was amazing, always came to check up on us and got us anything we needed. It was a great crowd for a friday night. Music was great.We got a tour upon arrival, booth prices are very fair and are accompanied with entire tickets for the entire party. The club was a little tight but didn't ruin the experience at all. We were warned prior to booking. It was our first time going and we will definitely be back in the near future.
Music is sh..t
submitted by Rashan for Door Three on August 1, 2017
Worst bottle service. Rude b..., music was awful , some italian kid dj
My bedroom is bigger than this place.
Not going back
This place needs to close down
submitted by Disappointed for Door Three on April 10, 2017
I booked a booth with my friends on saturday. We didn't knowing that it is an all ages in the tiny club (my bedroom is bigger).
Waste of a night for all of us.
Waste of money. Shit music and shit service. i've posted all over my social media to avoid door three.
WORST SERVICE
submitted by Miss. for Door Three on February 17, 2017
Music was decent, but i thought this was a 21+ club, everyone in here was definitively younger, you should change your age to 17+ because that apparently was the age. Even the staff members are all no older than 20. Worst service i have ever had, the bottle service girls and bus boys are so rude! The environment is more of a social event than actual work for the staff, all they do is talk to each other and ignore customers. They only pay attention to their friends who all conveniently have bottle service, if you are not their friends they don't give two shits about you and totally ignore you. Myself and my 6 girlfriends had bottle service and they didn't pay attention to us at all. The bottle service girls are so self absorbed and fake that all they do is hang out with their friends in the bottle service section and drink with them ignoring their job. Shouldn't be drinking on the job, maybe that's why your service is so shit. The bus boys are even worse all they do is eye fuck the bottle service girls and ignore their job. If you hire people who are older your service would be a lot better. this place is a joke, it's like a high school party in someone's basement.
Is this an all ages club?
submitted by Matteo for Door Three on February 12, 2017
My friends and i got a booth to celebrate a birthday. Sean paul was there but the crowd was maybe 18 years old. Go to an all ages event not a club on king street where we are spending a lot of money to party with a good crowd.
Went last night- seemed like an all ages club
submitted by Vanessa D for Door Three on February 4, 2017
This club is full of kids. i'm spending a grand on bottle service and the booths are filled with spoiled rich 17 year olds. i asked the booth beside us how old they really were. They said they were in high school.

Security, wake up. Check your fakes. i'm calling the police.
Mr.
submitted by Joe Ricciuto for Door Three on January 28, 2017
Went on a friday night. Terrible music with inexperienced dj's. Very young.
Do not spend your money here.
There are many other clubs with better dj's in toronto.
New Year's Eve from Hell
submitted by Mary for Door Three on January 2, 2017
On new year's eve 15 of my friends arrived with pre-purchased tickets and were not allowed to enter the club after waiting outside in line for over an hour. After ignoring us when we asked how long the wait was and why we weren't getting let in, all they said was that the girls weren't dressed slutty enough and just because we purchased tickets doesn't mean we are getting in. They then said they were full even though we were the only ones in line, but let people in when they flashed the bouncers cash. 5 bouncers were verbally and physically abusive with our crowd and beat up my boyfriend and shoved us after we said we were leaving and that they were disrespectful. the most disgusting club experience.
Ms
submitted by Lexie K for Door Three on October 25, 2016
We ordered bottle service weeks in advance for two birthdays. 4 of us showed up first where we stated we had bottle service. We had to show up by 11:30 to keep our spot, so we were there just before 11:30. The staff at the front whispered among themselves and told us to get into the regular line. I stated again we had bottle service and we were here to claim it. They whispered to each other again and, ignored us for a while, and finally asked for id and credit card which was presented right away. They all looked at it, and finally a girl came and said to follow her. We were kind of embarrassed waiting in the line and being questioned so much. We sat at a booth waiting for the rest of our party with nothing on the table. After about 15 minutes the girls came with the bottles. We had paid cash, and they still had our credit card to put the remainder of the charges on. The bottles were put down with sparklers, and an asian man with longish hair came up and started talking to the waitress that brought our bottles. He took out the cash we gave him, counted it in-front of us... And took the bottles away! Didn't say a word, just turned around, walked away, and left us speechless. So embarrassing. The rest of our party showed up (about 10 of us, all girls) and they asked for another credit card... At which point i told them we already gave one. Staff then walked away from us again and i decided it was just time to leave. I was pretty humiliated. I left with one other girl. On the way out we were asked if we were coming back and i said that we weren't and that this was a just a huge disaster in which they replied " okay good bye". Just a horrible experience. I've been going to clubs in toronto for 7 years with my girlfriends, i know plenty of bouncers and owners who love to have us, and i can really say i've never had such an embarrassing experience. Not only did all of this happen, but they kept the cash we gave them, and they refused entry to the remainder of our party. I wish i could say that we were too drunk, or rude, or not attractive enough (i know some clubs are selective lie that)... But none of that was an issue for us. Myself, 9 other girls, and their extended friends will not be going back.
Manager is a bully
submitted by Tim Katty for Door Three on May 14, 2016
The manager turned me down even though i was attending my friend's 21st birthday over the type of clothes i was wearing, it's the bums or drunk people who you should turn down, do you find anything wrong or disrespectful with wearing a certain type of clothing, perhaps it is you who should be sorry as i will shut down any club where there is bullying and evict the manager.
MS
submitted by Stephanie for Door Three on April 7, 2016
Hosted my birthday party of 70 people at door three which included booths and bottles. My entire party had an amazing time and since then we have all continued to go to door three.

Hosted another private event of 250 people and had an amazing time. Amazing service and good music.

Highly recommend.
Avoid!
submitted by Mike for Door Three on October 24, 2015
i and my party of 5 came out for a birthday celebration, that was booked the day before. We arrived and stood 5 people away before entering the building. We're removed from the line by the door man and placed to the side for what reason still eludes us. The door man said we must wait for manager not elaborating for what reason. After 10 minutes of waiting patiently with still no answer why we had to wait, we told to employe that we had booked a booth for today, now they became very friendly with our party (surprise) . Now that manger has came outside he found out we had a booth, were told that he need a credit card to charge everything before we could enter. (which he did not receive) and were required to buy a minimum of 3 bootles. As we began our way up the stairs leaded by the manger, he informed out loud to he's doorman that was still in front of one of our party members that the "token black guy" is apart of the group to let him in. The racial slur was brushed off to try an continue the celebration. We got to our booth the manger came over and apologized for the racial slurr which was expected. Our hostess brought our fist bootle to enjoy our first shot one of the shot glasses had a decent size chip that cut the side of the lip which now forced them to drink from a awakered angle for the rest of night. After ordering another bootle we got hounded by our hostess for $8 dollars to complete the full transaction, we gave her another $20 to settle up she never came back with our change (she lost more to gain less). after about a hour a female of the party was fallowed into the unisex washroom by a unwanted harassing man and quickly returned to the booth to get a male from group a a escort. (no security in a unisex restroom). After that we had quiclky finshed our bootles and left to never return.
Not coming here again
submitted by John M. for Door Three on August 2, 2015
Avoid this place! It was pretty empty inside and the crowd of people seemed weird. My friends and i literally stood in line for nothing. I feel like places with a mcdonald's near by always attract weird people at night. Bouncers are rude and the washrooms are dirty, and confusing. But maybe that's not surprising for a bar!

Just avoid this place like the plague. There are plenty of good bars around with better views.
Bottle Service Reservation - Guest List Requests
submitted by Michael - KWV for Door Three on July 29, 2015
Looking to have a night out at door three this summer? Look no further, we will arrange any bottle service requests and guest list. Leave it to us at kwv.

Email all inquiries to - kingwestvip@gmail.Com
Club was empty
submitted by Fahim for Door Three on June 20, 2015
Got there around midnight last night and there was no crowd outside. I asked the girl at the door how it was and she said "it's really good, but not busy yet, the crowd arrives real late" my friends and i then paid $15 each to enter a empty club full of guys. We hung around until about 1 am but it never got busy, so we left. Not recommended!!!
Door Three - VIP Bottle Service and Guest-List
submitted by The Allure Group for Door Three on June 15, 2015
If you are looking to book bottle service and/or guest-list, let us take care of you!

I am personally flexible with requests to accommodate your event and guests, to ensure an all around vip experience.

Send an email to habib@alluregroupto.Com with all inquires.
Miss
submitted by Jackie for Door Three on March 25, 2015
Great dj! Amazing vibe. The line outside didn't make the most sense but once you got in it was a great time
dress code?
submitted by horrible club for Door Three on March 7, 2015
Bouncers don't want you wearing any form of sneakers to this club. Horrible service from the door. Toronto clubs like this still need to learn lessons in customer service. Not worth going.
Bartender
submitted by Amy for Door Three on March 4, 2015
Meh, pretty shit place. Service also sucks (bartenders are so slow).
Load More Reviews