Petty Cash NYE 2022
Friday December 31st, 2021 @ PETTY CASH
Please note Doors open at 5pm - close at 10pm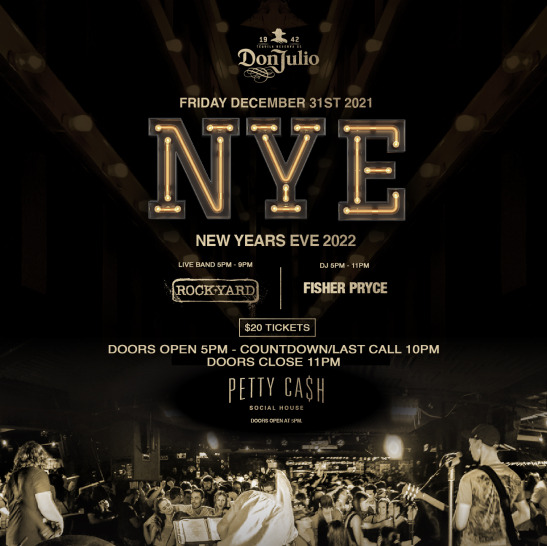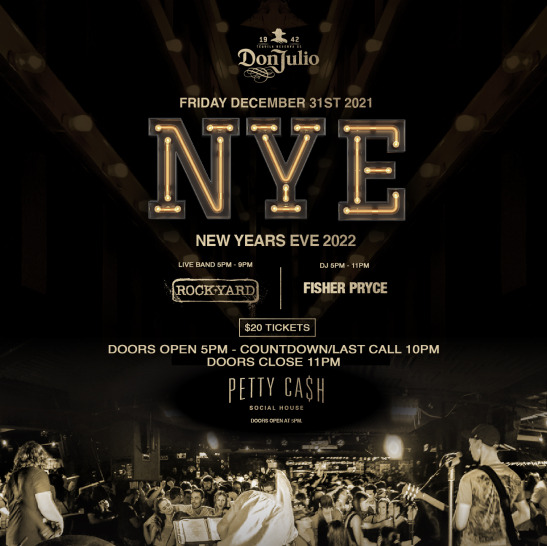 Please note Doors open at 5pm - close at 10pm
Petty Cash NYE 2022 @ PETTY CASH
Petty Cash NYE 2022

DOORS OPEN 5PM
LIVE BAND 5PM - 9PM
DJ 5PM - 11PM
COUNTDOWN/LAST CALL 10PM
DOORS CLOSE 11PM

Address

PETTY CASH, 487 Adelaide Street West, Toronto, ON

Dates

Friday December 31st, 2021

Crowd

Mature, Young Professionals

Music

Top 40, Hip Hop, R&B
PETTY CASH Info
Petty Cash is a neighbourhood social house on the corner of Portland & Adelaide in the heart of Toronto. Sitting on the border between two of the city's most vibrant neighbourhoods, Petty Cash offers the best comfort food on King Street packing a ton of flavour!

At night, Petty Cash turns into one of the best parties in Toronto, boasting great music, and a fun and friendly staff pouring all your favourite drinks.

The creativity and fun doesn't stop at the menu or staff, from imaginative plating to murals on our walls from local artists, the artistic backbone of Petty Cash stems from the bordering communities of King & Queen West.

Our goal is to make everyone who walks through our doors feel like a regular.

We look forward to seeing you!