Toronto Nightlife is Back - But Which Clubs are Re-opening?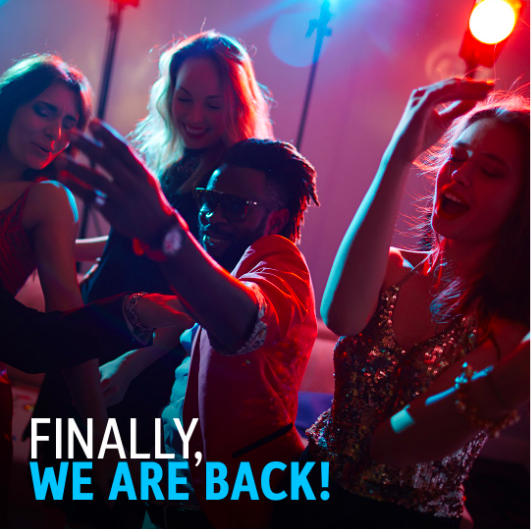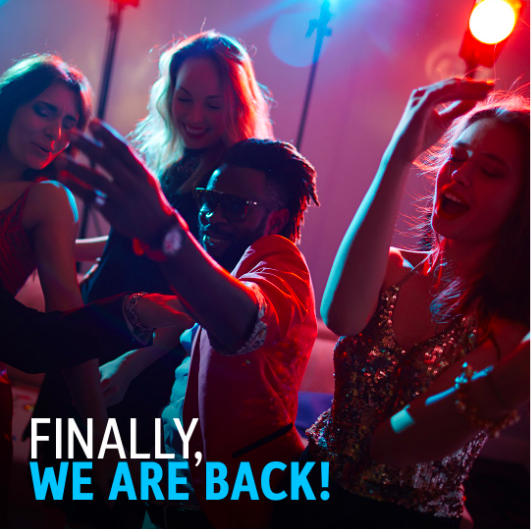 Featured on Club
crawlers

Food Music Pool Access on Toronto's Largest Poolside Patio

Get your daytime fix at Cabana Pool Bar Patio

Lavelle - Great for a Date Night. Great Snap for your IG.

The Baro is where traditional latin culture and cuisine is reimagined with distinct modern flair and becomes something entirely its own.

EFS in the Heart of Toronto's Entertainment District. Enjoy food and drinks at this top notch establishment.

The Porche Rooftop Patio with an amazing view of the CN Tower!
Toronto Nightlife is Back - But Which Clubs are Re-opening? @ Clubcrawlers Blog
As of this past Friday, Stage 3 of Ontario's reopening plan is in effect - and that means nightclubs are now allowed to operate (with conditions of course). The restrictions for nightclubs with dance floors now allow 25% capacity or up to 250 people maximum, whichever comes first.

Some of us may have been inside for too long, that we have forgotten how to party face-to-face and not over a Zoom call. The nights spent missing being on King West or Queen Street club- hopping with the crew, but don't worry, the lively nightlife vibes are hopefully approaching soon.

Fortunately, patio season has been keeping us occupied during the day, like Lobster Thursdays at Cabana, Rebel House, Lavelle and more. To check out what patio events are going on right now, head to: https://www.clubcrawlers.com/top10


While the people are more excited than anything, some of the nightclubs in Toronto need more time.

Many clubs are delaying their openings even with the more lenient covid restrictions, and they are instead planning for re-openings in August or September.



Reportedly, Lee's Palace has planned to reopen in August, while The Piston won't be opening indoors for a while.

For clubs that have decided to open immediately with Stage 3, mandated safety precautions will take place inside the venue and on the dancefloor until further notice.

The infamously loved club, known as Her, is reopening their club with a bang: You and your crew can join them for Fly Fridays, Life Saturdays, and Sin Sundays. Fridays at Fiction are also having a grand relaunch with $6 beers and $400 booths to celebrate their re-opening. All of the club events you need to know about are at: https://www.clubcrawlers.com/toronto/nightclubs.


As we slowly return to that state of "normal", here are a few things to remember:

Be patient with waiters, hostesses, and other staff: They are doing their best!

Tip generously, especially if you can afford to. Bring that petty cash and enjoy your night out!

Stay safe but also have fun. You've gone through a lot these past few years and it is time to enjoy your night as much as your liver allows you to.

Follow @clubcrawlers on Instagram. Seriously. We keep you updated on all the special events, patio eats, news updates, and basically everything you need to know for Toronto's nightlife. Also, we do a bunch of spontaneous giveaways where we get in a fun mood and want to pay for someone's night out. Don't miss out.

Written by: Ann Mathew
Clubcrawlers Blog Info
This is where you would the latest articles on Toronto's nightlife and updates on Toronto's go - to venues and spots in Toronto.