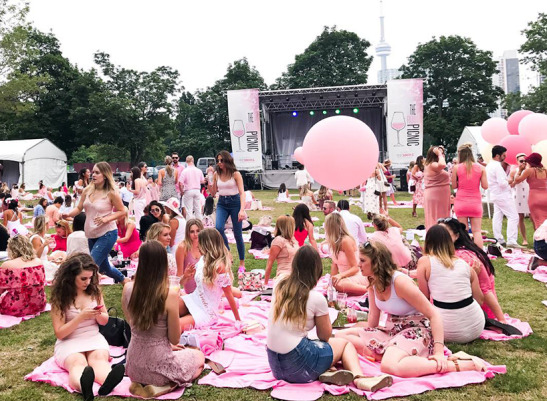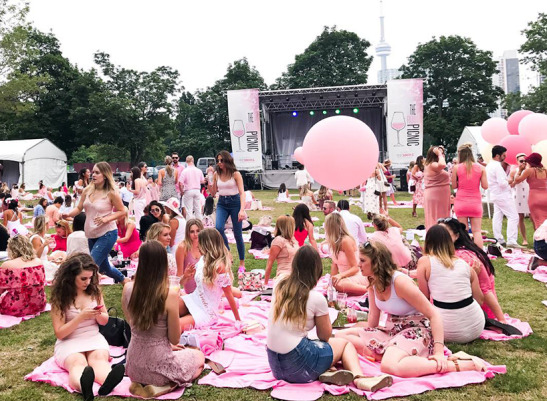 Featured on Club
crawlers

Food Music Pool Access on Toronto's Largest Poolside Patio

Get your daytime fix at Cabana Pool Bar Patio

Lavelle - Great for a Date Night. Great Snap for your IG.

The Porche Rooftop Patio with an amazing view of the CN Tower!

EFS in the Heart of Toronto's Entertainment District. Enjoy food and drinks at this top notch establishment.

The Baro is where traditional latin culture and cuisine is reimagined with distinct modern flair and becomes something entirely its own.
The Rose Picnic @ HOTEL X VIP VIEWING LOUNGE
Rosé Picnic is Toronto's premium picnic dedicated to the trendiest wine in the world – rosé! With delicious picnic fare, 20+ stunning brand activations and great music from Canada's top DJs and musical talent, Saturday June 24 will be one to remember!
‍
Located at Hotel X Toronto, Rosé Picnic will transform the grounds into a sea of pink and white. Join over 5,000 guests to sip fabulous rosé wines, savour curated gourmet food pairings from local celebrity chefs, experience beautiful brand activations for the most epic selfies, and the opportunity to enjoy exclusive experiences with your besties.
Get ready to dance the day away at The Rosé Picnic!

Our entertainment lineup is set to ignite your summer with an unforgettable party atmosphere. We're proud to feature an incredible roster of DJs, handpicked to keep you grooving and moving all day long. From chart-topping hits to fresh remixes, the beats will be pulsating, ensuring an exhilarating experience you won't want to miss. The Rosé Picnic 2023 is here for the ultimate celebration of food, Rosé, music, dance, and good times!

Welcome to the culinary oasis of the Rosé Picnic, where your taste buds will be indulged with an exquisite gourmet experience like no other. Our carefully curated selection of food vendors brings together the finest flavors and artistry, ensuring every bite will tantalize and delight. From the heavenly creations of Communal Eats, the authentic and mouthwatering Real Empanada, check out our vendors below – more coming soon.

In Support of Women's College Hospital Foundation
Rosé Picnic is dedicated to breaking the stigma around women's issues and promoting equality, equity, and diversity. To achieve our goal, we are proud to be partnering with Women's College Hospital Foundation (WCHF).

Women's College Hospital is revolutionizing healthcare for a healthier, more equitable world. Your important donation supports the catalyst fund, which ensures the hospital has the critical resources needed to continue to advance its greatest priorities. The fund fuels life-saving research, accelerates the transformation of in-patient surgeries into same-day procedures and supports the design of groundbreaking new mental health solutions.

By partnering together, we can be champions of women's wellbeing and encourage everyone—men and women alike —to take action to create more equitable healthcare for all.

GET YOUR TICKETS HERE

Gather your besties and indulge in the sumptuous and diverse culinary treasures that await at the Rosé Picnic!

Address

HOTEL X VIP VIEWING LOUNGE, 111 Princes Boulevard, Toronto, ON, M6K3C3

Dates

Saturday June 24th, 2023

Crowd

Suits, Young Professionals

Dress Code

Stylish (no baggy jeans, athletic shoes, timberlands and sportswear)
HOTEL X VIP VIEWING LOUNGE Info
Built on the Canadian National Exhibition grounds, Hotel X features a 250-seat cinema, screening room, art gallery, museum and much more – making it Toronto's only urban resort! Doors Open guests will be able to access New Fort Hall, which carefully preserves the foundations of the East Enlisted Men's Barracks.