How do bouncers decide who they let in?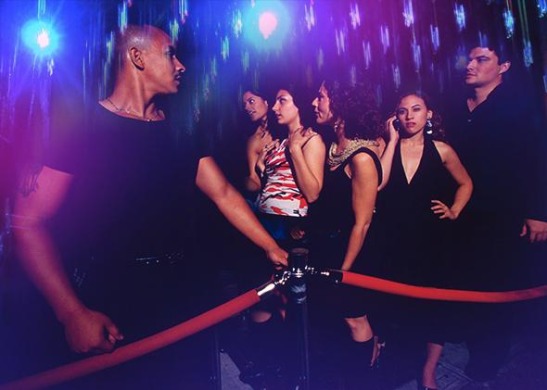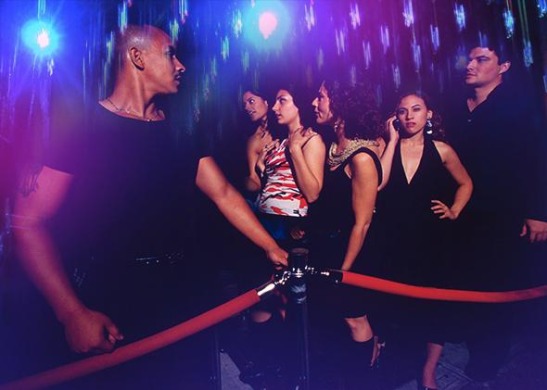 Featured on Club
crawlers

Food Music Pool Access on Toronto's Largest Poolside Patio

Get your daytime fix at Cabana Pool Bar Patio

Lavelle - Great for a Date Night. Great Snap for your IG.

The Baro is where traditional latin culture and cuisine is reimagined with distinct modern flair and becomes something entirely its own.

The Porche Rooftop Patio with an amazing view of the CN Tower!

EFS in the Heart of Toronto's Entertainment District. Enjoy food and drinks at this top notch establishment.
How do bouncers decide who they let in? @ Clubcrawlers Blog
How do bouncers decide who they let in?

Sometimes, especially for people of colour, it can be a struggle to get inside the club. Whether it's Sizzle in Hamilton, EFS in Toronto, or Sugar Daddies in Mississauga - bouncers can always refuse you entry. Maybe you've been waiting in line with your gang for a while, slowly making your way to the front of the line. You finally get to give your ID to the bouncer, wait a few uneasy seconds, maybe he asks you a couple questions, and then he says those two words:

"No, next."

Like what? How do bouncers even judge you enough in that short amount of time?

That's what we are here to tell you. Getting into the club doesn't have to be ten levels of difficulty now.

How to Get Accepted by the Bouncer:

Please Note, each club has different policies where you still may not be able to get in, but it definitely improves your chances.

Determine what kind of club you will be going to.

Is it a lounge, an exclusive nightclub, a common nightclub, a bar...?

Exclusive nightclubs typically have super picky door policies, where they want to maintain their reputation, and want to let in people who are going to spend a lot of money on bottle service since their crowd is smaller.


To get into an exclusive nightclub, here are some specific tips to help you get in:

- Befriend the owners or someone on the club staff
- Come with, or join, a group of girls upon entry
- Find a club promoter that can help get you in
- Dress the appropriate "image" that the club is trying to stick with.

Bouncers will take into account if you are connected with someone from the club, and following the dress code.

Mega-clubs and Common Nightclubs are much easier to get into. Follow the dress code, and try to split into smaller groups of 4 if you are coming with a big party and not ordering bottle service.


Follow these general tips for any night out to help your entry be a success.

Get on the guest list - Seriously. Search up beforehand if a guestlist is available, and sign up before you leave to help your entry. (Check out clubcrawlers.com for all the events in Toronto and GTA and we will give you all the info to get on guestlist)

Do not be obnoxious or loud to the bouncer or while waiting in line. If the bouncer feels like you could potentially be a problem, they can deny you entry to be proactive with the situation. Overall, avoid confrontation with the bouncer - be friendly and respectful to the staff.

Follow the club's dress code - If you are not following the dress code, you've hurt your chances already.

Get there early - If you feel nervous about getting denied entry, going early can help improve your chances as the club may not be too busy yet to use tough door policies.

Don't come drunk - Tipsy is fine, but if the bouncer can tell you're slurring your words or stumbling, they can most likely deny you entry.
Be ready to pay the cover charge - Depending on the event, bring cash with you to be ready to pay a cover charge.

Try to achieve a higher girl-to-guy ratio - Clubs tend to prefer more girls in their club, so if you can join a group of girls, do it.
Get bottle service - This is a slightly more expensive choice, but it's worth it. If you reserve a booth with bottle service with your friends, the staff will let you in and it makes your night 10x more fun.

If you want to book a booth this weekend, Clubcrawlers got you.
Get in touch with club promoters - they can vouch for you and make it much easier to get you into the club, or sign up on Clubcrawler's GuestList!

Toronto nightlife is an unforgettable experience, as long as you get in the club itself. Bring that petty cash, and have a good time.

From the wise words of Chris Brown, how you gonna hate from outside of the club, if you can't even get in? Leggo.
Clubcrawlers Blog Info
This is where you would the latest articles on Toronto's nightlife and updates on Toronto's go - to venues and spots in Toronto.